This Just In! New Wings + Horns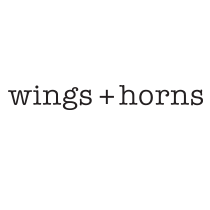 Spring weather can be tricky. For the days that cool off in the evening layering is key and Wings + Horns has mastered that look for you with simple tees, pullovers, and light sweaters. 
These looks all feature light Spring fabrics along with layered pieces to give your look added depth. With the focus of simplicity and precision Wings + Horns elevates the effortlessly cool pieces you'll need in your wardrobe this Spring. 
Bring a new edge to the tracksuit trend this season in a hooded pullover. Layer your look with a light jacket. This overall outfit offers functionality and most importantly a classic "cool" outfit.
Perfect for a relaxed casual look. Shorts and a sweater are your go-to for the warmer Spring days ahead. Layer with a simple tee underneath incase its too hot for the sweater and add a sneaker to elevate your look. After all, they are a mans footwear arsenal. 
Shown: Flash Knit Hooded Pullover  / Flash Knit Short
Contact us at info@grafic.com or check us out in store for Spring outfits to fit your personal style!